Sponsor Highlight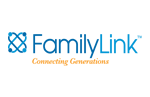 Concerned about your loved one's physical and emotional well-being when you can't be there with them? Find PEACE OF MIND with FamilyLink™ an easy-to-use, in-home monitoring and communication system. FamilyLink uses motion-sensing technology to monitor the well-being of your loved one and sends you activity alerts by email or text message if there is a possible concern. FamilyLink also allows your loved one to stay connected with their personal network of Caregivers, family and friends with one touch email and video chat. They also can receive fun and uplifting photos and videos from their network as well as enjoy other FamilyLink entertainment features. Learn more.


Sign into your Community
Check in on your Community, share a photo or well wish or sign up to help. Sign into your Community here.


It Takes a Community
Have you watched our video about Lotsa's Circles of Community featuring our CEO & Co-founder Hal Chapel? Take 30 seconds and share this video with those you love.


Resources for You
Lotsa Helping Hands partners with more than 50 of the nation's leading nonprofit organizations that provide information and resources to members of its communities. So, whether you are caring for a loved one with Leukemia or someone battling Alzheimer's disease, we've got the resources you need.
Get Started
Lotsa Helping Hands powers online caring Communities that help restore health and balance to caregivers' lives. The free service brings together caregivers and volunteers through online Communities that organize daily life during times of medical crisis or caregiver exhaustion in neighborhoods and communities worldwide. Create a Community for yourself or someone you love today.


Share Lotsa Today!
Finished reading the newsletter? Take a moment to share Lotsa with friends and loved ones.


Dear Friend,

WELCOME TO LOTSA COMMUNITY WORKS

Featured this month: Whether you're wearing red this month for the American Heart Association's Go Red Campaign for heart disease, or you're celebrating a loved one on Valentine's Day, everyone is talking about hearts. Here at Lotsa, we've been talking about the heart that our members show every time someone creates a Lotsa Community, leaves an inspiring well wish or volunteers to bring over dinner for a loved one in their Community. We hope you'll continue to put your Hands where your heart is, whether it's helping someone you know well, or folks in your churches, schools, neighborhoods, towns, or cities.

This February, we want to hear about your big hearts. Do you know someone who has gone above and beyond in their Community? Tell us how they have inspired you! Or have you been helped by your Lotsa Community? Share what has meant the most to you! Through our Story Project, we've heard amazing, inspiring and always heartfelt stories from our 1.3 million members. But we'd love to hear more. Check out our Story Project today, and as always, thanks for your kind hearts. We're inspired by you every day.

From our Community to yours,

Hal Chapel, Co-Founder & CEO





Lotsa News

Share Some Love & Flowers this Valentine's Day

This Valentine's Day, save 20% on truly original flowers and gifts from 1800Flowers.com, guaranteed to make your loved one smile. Use promo code LOTSA when you check out!

See How Lotsa Works in our Caregiving Infographic

Did you know that every 100 seconds someone is helped by a volunteer at Lotsa? Over 70,000 Communities have been created with more than 1.3 million Members! Learn more about how our members use Lotsa in our caregiving infographic.

Watch our Inspiring Webinar about Caring for a Loved One

We have heard from so many speakers in our Caregiving Inspiration Webinar Series. This February, as we thought about heartfelt stories, one presentation stood out from Dave Balch, founder of CopingUniversity.com, who spoke eloquently about caring for his wife with breast cancer. You can watch his presentation online in our webinar archive.





Lotsa Tips

Each month we share tips for Members and Coordinators who come together to organize help in Communities. For additional tips, visit our How it Works Page for ideas about how to get the most from your Lotsa Community web site.

Tip 1 — Brainstorm New Ways To Help All Members of a Community can add to the Message Board to generate discussion. Why not create a post to find new ways to help? Get creative! Community Leaders usually share needs like rides, visits, and meals — but there's always plenty to do when caregiving. Start a dialogue about helping out with needs more specific to your Community. Whether it's shoveling or mowing the lawn- every new month brings new needs. Offering different types of help can provide major relief for those organizing support.

Tip 2 — Create a Heart Healthy Recipes 'Community Section' You can Create a New 'Community Section' that will appear at the top of your Community web site just like the Message Board, Photo Gallery, or Resources Section. At the top right of your home page you'll see a link to 'Add a Section'. Use this to add a list of heart healthy recipes that people can use when signing up to deliver a meal in your Community.

Tip 3 — Update your Vital Information When managing help for a loved one, their personal information is really important. Our Vital Information feature helps keep everything organized. It allows for the safe and secure storage of everything from allergies and health insurance information to favorite foods, music, and television programs. Use this feature to make sure nothing falls through the cracks and to ensure that everyone providing support has everything they need to help. It is also really easy to customize the permissions of this section. Do you want to keep a vital information sub-section private to immediate family members? Create a Group for your immediate family and update the section's permissions to provide them exclusive access.

If you have additional questions, contact us at info@lotsahelpinghands.com.





Join the Conversation on our Lotsa Blog

We started the Lotsa blog so that our Members could learn more about how our Communities work, read about resources from our many nonprofit partners, and hear stories from the people behind Lotsa. Visit our blog, read our latest post and leave a comment. And to keep up with our latest posts, you can now subscribe to our blog as well!

Heart Health by the Numbers – 10 Years of Go Red

I Have a Dream – Two Ways Caregivers Can Help Loved Ones Achieve Their End-of-Life Wishes

Caring for the Caregiver: Finding the Right Recipe

If Only…