Sponsor Highlight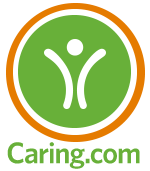 Maybe you're hesitant to make a change to your loved one's living situation. You're not alone. Moving is disruptive and stressful. Most seniors say they'd rather stay at home for as long as possible.

Keep in mind: Moving gets harder as we age. Transitioning sooner can mean more options, lower costs, and a better chance to adapt to — and enjoy — a new living situation. If you think senior living might be in your loved one's future, the time to start planning is now.

Caring.com can help ease the process. See pictures, talk pricing, be informed. Find senior living options near you.


Sign into your Community
Check in on your Community, share a photo or well wish or sign up to help. Sign into your Community here.


Lotsa Marketplace
Have you visited the Lotsa Marketplace recently? When we find products and services that would be of use to our members, we want to share them with you. Check out the companies we have listed for special deals and products that may help along your journey.


Resources for You
Lotsa Helping Hands partners with more than 50 of the nation's leading nonprofit organizations that provide information and resources to members of its communities. Check out our partners to learn more.
Get Started
Lotsa Helping Hands powers online caring Communities that help restore health and balance to caregivers' lives. The free service brings together caregivers and volunteers through online Communities that organize daily life during times of medical crisis or caregiver exhaustion in neighborhoods and communities worldwide. Create a Community for yourself or someone you love today.


Share Lotsa Today!
Finished reading the newsletter? Take a moment to share Lotsa with friends and loved ones.

Dear Friend,

WELCOME TO LOTSA COMMUNITY WORKS

Featured this month:
Each new year is an opportunity to reflect on the past and either create new resolutions or re-commit to those priorities we most care about. As the number of caregivers is projected to continue to grow from the current 75 million Americans, I'd like to propose that each of you consider including one or more of the following resolutions in your year's activities:
If you're a caregiver, take care of yourself! Ask for help, take time to attend to your own needs, seek emotional support. If you're not a caregiver, find ways to offer respite to caregivers you know.
If you're employed, urge your workplace to provide more services and support for your fellow employees who are caregivers. You can find more resources in the recently launched ReACT Toolkit.
Lobby government representatives and healthcare institutions to Identify Family Caregivers on Medical Records (FCGID). Despite the fact that 87% of caregiving is provided, silently, by family caregivers, there is virtually no recognition of their effort on medical records.
Head over to our Facebook page and tell us how you'll offer to help a caregiver you know. And if you're so inclined, tell us what you're doing to help move forward the broader issues facing our caregivers. For additional resources for caregivers, we recommend the Caregiver Action Network and the Caregiver Monday campaign for great tips and tricks that caregivers can work on each week.

From our Community to yours,

Hal Chapel, Co-Founder & CEO





Lotsa News

New Resource for those looking for an Assisted Living Community

We know that caregivers in Lotsa communities face many challenges and that many are caring for aging loved ones. That's why we wanted to share a trusted resource from our friends at Caring.com. Caring.com is available to talk to you and offer guidance as you search for senior living options for your loved one. A Caring.com Family Advisor can help you find nearby communities with unique features like:

Homey touches
A trustworthy staff
Cleanliness
Great amenities
A family-friendly atmosphere
Find senior living options near you.


News Story about Lotsa: Pitching In When Caregivers Need Help

We're honored to be highlighted as a resource for caregivers in this important article from Kiplinger. Read the full story here.





Lotsa Tips — Get the Most out of your Community

Read our tips below to learn more how you can get the most out of Lotsa Helping Hands. And if you're looking for more ideas for your Lotsa Community, head over to our How it Works Page, or contact our Member Support Center to get your questions answered!

1. Create a Fundraiser with GiveForward — GiveForward provides an easy way to raise money online. Whether it is to raise money for medical bills, gas to and from treatment, or to offset household bills during caregiving, GiveForward offers personal fundraising pages to help with those financial stresses. To learn more about creating your own fundraiser for your Lotsa community, check out our tip sheet.

2. Creative Ways to Use the Help Calendar — When organizing support, there are common activities such as delivering meals and coordinating rides that often come to mind first. But don't hesitate to use your Community in new ways, from organizing volunteers to bake cookies for hospital staff to rallying the neighbors to shovel sidewalks - we are consistently amazed by the creative care and love that Lotsa Members provide. What are some ways you can get inventive in the new year to support those close to you? Share your ideas on our Facebook page, and if you need help getting going, let us know. We're here to help.

3. Stay in Touch — If you are receiving help from loving members of your Community or you are participating as a volunteer, don't forget to try out the features that bring much needed emotional support to the family. Family members can stay in touch with volunteers by creating a personal blog, or uploading photos. Volunteers can post on the Message Board or Well Wishes wall. Your Community is yours to stay in touch with those you love and care for.





Join the Conversation on our Lotsa Blog

Check out the latest from our blog including stories from the people behind Lotsa and resources from our nonprofit partners. To keep up with our latest posts, subscribe to our blog.

Family Caregivers, Burnout & Respite

Employee Caregiving on the Rise: How Will Employers ReACT?

The DOs and DON'Ts of Caregiving