Sponsor Highlight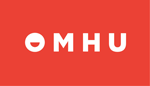 Omhu is a design company that makes premium medical equipment and accessories. Danish for "with great care," Omhu was founded on the belief that life is imperfect and beautiful. Creative Director and President, Rie Nørregaard began work on OMHU in 2009 with its now signature cane. Yet Omhu began by virtue of necessity. When Rie's family faced the need to outfit the rapidly changing lives of four aging parents, she eagerly took on the task of finding the best-designed aids for daily living. To learn more about OMHU, visit omhu.com.


Sign into your Community
Check in on your Community, share a photo or well wish or sign up to help. Sign into your Community here.


Lotsa Marketplace
At Lotsa, we understand the needs of caregivers. We know that they need help to manage all of their responsibilities, and we often come across companies who support caregivers. From Presto Computerless Email to United Healthcare and Home Instead Senior Care, check out our Lotsa Marketplace.


Resources for You
Lotsa Helping Hands partners with more than 50 of the nation's leading nonprofit organizations that provide information and resources to members of its communities. So, whether you are caring for a loved one with Leukemia or someone battling Alzheimer's disease, we've got the resources you need.
Get Started
Lotsa Helping Hands powers online caring Communities that help restore health and balance to caregivers' lives. The free service brings together caregivers and volunteers through online Communities that organize daily life during times of medical crisis or caregiver exhaustion in neighborhoods and communities worldwide. Create a Community for yourself or someone you love today.


Share Lotsa Today!
Finished reading the newsletter? Take a moment to share Lotsa with friends and loved ones.

Dear Friend,

WELCOME TO LOTSA COMMUNITY WORKS

Featured this month: It's not quite springtime yet, but here at Lotsa we're excited about melting snow, warmer weather and most importantly, National Volunteer Week in April! At Lotsa, we love hearing stories from all of the wonderful volunteers helping, organizing and supporting loved ones in Lotsa Communities.

Last year, during National Volunteer Week, we heard from members who volunteered all over the world. Some wrote to us about helping those in need in their neighborhood and others told us about volunteering to help wounded warriors. In Massachusetts, Neighbor Brigade coordinates help through 24 Lotsa Open Communities in towns across New England. In 2012, 475 of their 3,000+ members volunteered to help 45 people and families in crisis. Their goal for 2013 is to grow to 30 Lotsa Helping Hands Communities. Wayland Neighbor Brigade, for example, provides rides, dog walking services, friendly visits, prepares meals and even completes light household tasks for neighbors in need. Learn more about Neighbor Brigade and all the good they do over at our Story Project.

This year, we want to hear from our more than 1.3 million volunteers using Lotsa! Tell us how you volunteer in your community, neighborhood or town. Or if you know an inspiring volunteer or community doing good, share how they have inspired you. And if you just want to get started, make a promise to help a caregiver as part of our Year of Helping Hands. You are all amazing volunteers, so keep up the great work.

From our Community to yours,

Hal Chapel, Co-Founder & CEO





Lotsa News

Caregiving in USA Today

This past weekend USA Today carried an amazing 18-page supplement on Family Caregiving, called Supporting Our Caregivers. It featured important resources from the Caregiver Action Network, the National Alliance for Caregiving and more. If the caregiving feature resonated with you, support a caregiver you know by telling them about Lotsa. www.lotsahelpinghands.com

Caregiving Goes Hollywood!

National caregiving expert Sherri Snelling's new book, A Cast of Caregivers - Celebrity Stories to Help You Prepare to Care provides readers the "What to Expect When You're Caregiving" how-to guide book using celebrity stories and expert advice to help you prepare to care. Additionally, Sherri covers A to Z topics on how to care for a loved one AND how to balance self-care while caregiving. Learn more about her book and where you can purchase it over at caregivingclub.com/book.

Lotsa Learning: Open Communities Webinar

Learn more about Open Communities at Lotsa, created in local towns and neighborhoods to provide a place for caregivers to go to request help as well as for volunteers to offer help and lend a hand.

Kidney Cancer Awareness Month

March is Kidney Cancer Awareness Month. Look to the Kidney Cancer Association for all of the resources and information you need to know.





Lotsa Tips

To help you get the most out of your Community, we have some tips we'd like to share for Members and Coordinators who come together to organize help in our communities. Looking for help using your Lotsa Community? Visit our How it Works Page for additional tips and ideas or contact our Member Support Center for extra help!

Tip 1 — Get Started with an Open Community. If you are organizing events in your neighborhood, or want to volunteer in your local community, an Open Community can help. Open Communities are a great way to help multiple families in need in your local town or neighborhood. Learn more about Open Communities.

Tip 2 — Search for an Open Community at Lotsa. Want to volunteer in a local Community but not sure where to start? Head over to our web site where you can search for Open Communities in your local town or neighborhood. Enter your zip code or city/state. If you don't find one, new Communities are being started every day so search again soon or leave your name with us.

Tip 3 — Share Lotsa around Town. Not in a Community right now? Share Lotsa with your local town, in your religious group, post a flyer on your Facebook page, or send this newsletter to someone you love today. If Lotsa made it easy for you to volunteer, pass it on! Good help helps everybody.

If you have additional questions, contact us at info@lotsahelpinghands.com.





Join the Conversation on our Lotsa Blog

We started the Lotsa blog so that our Members could learn more about how our Communities work, resources from our many nonprofit partners, and stories from the people behind Lotsa. Visit our blog, read our latest post and leave a comment. And subscribe to our blog to keep up with our latest posts.

Caring for a Loved One with A Brain Tumor

Heart Health by the Numbers – 10 Years of Go Red

I Have a Dream – Two Ways Caregivers Can Help Loved Ones Achieve Their End-of-Life Wishes

Caring for the Caregiver: Finding the Right Recipe